December 2018
Lenny's Lair – the remaining items from Lenny's wish list have now been sent!
Toys  **  Light Bulbs  **  Perches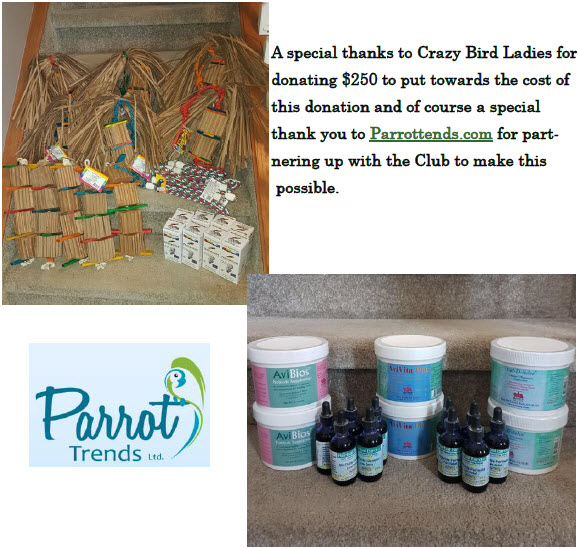 ---
October 2018
We are thrilled to be able to share the photos and thank you note from the Night Owl Bird Hospital in regards to the toys that the club sent last month:
"Hi everyone, we wanted to say a heartfelt thank you for your shipment of toys for the Night Owl Bird Hospital resident birds. These birds have had so much fun with all of these beautiful toys. The fact that you thought of us means so much. Thank you from the bottom of our hearts."
---
July 2018
Parrot Island received their 2nd donation this year from the Calgary Parrot Club. This donation consisted of 30 New Rope Perches, 15 Natural Perches, 50 lbs of Nutriberries in various Flavours, and Zupreem Pellets. A big thank you to ParrotTrends Ltd., Bark & Feathers and Regina's Fine Meats for partnering up with the Club to make all our donations of food, toys and wish list items happen!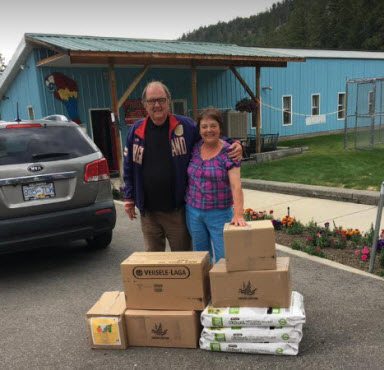 ---
August 2017
Keeper of the Stars Parrot Rescue is a non-profit organization located in Regina, Saskatchewan, that is dedicated to the well-being of all parrots.  They reached out on their Facebook page with an urgent request for help in providing food supplies .
The Calgary Parrot Club, partnered up with Parrot Trends, Ltd., was able to send a food donation to Keeper of the Stars Parrot rescue.  Special Thank You to Parrot Trends for arranging transport of the much needed items!
We were able to send 220 pounds of a variety of Zupreem pellets to help feed their flock.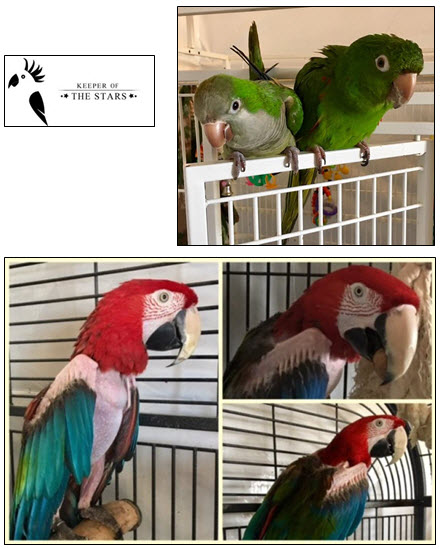 ---
April 2010