Welcome!
The Calgary Parrot Club provides monthly meetings to help enrich the lives of pet parrots through educational speakers/presentations and 'hands on', 'living it' experiences shared by our members.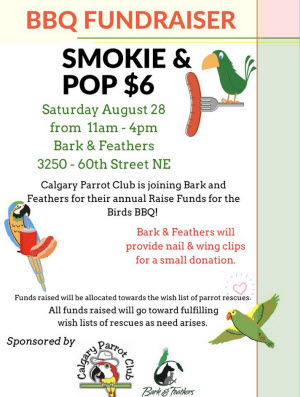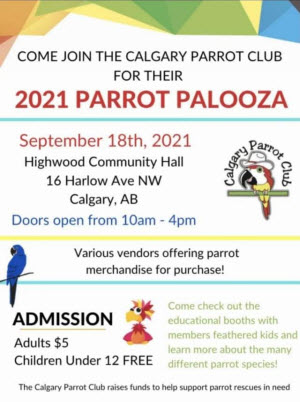 In person meetings are starting back up in September!!
Check back here often for future updates should any COVID restrictions be reinstated.
2021 Upcoming Meetings
Calgary Club has partnered up with the Lethbridge and Edmonton Clubs and we will be combining our Zoom meetings together for a variety of knowledge and exciting topics in the upcoming months!
Next Zoom Meeting: TBD
Topic: TBD
Next In Person Meeting: Wed. September 8, 2021
Topic: AGM
Renew your membership or Sign Up
to get your Personal Email Invitation
*** MEETING PLACE ***
Highwood Community Hall, 16 Harlow Ave. N.W., Calgary, AB
New Members Welcome!
First meeting is complimentary, come check us out!