Welcome!
The Calgary Parrot Club provides monthly meetings to help enrich the lives of pet parrots through educational speakers/presentations and 'hands on', 'living it' experiences shared by our members.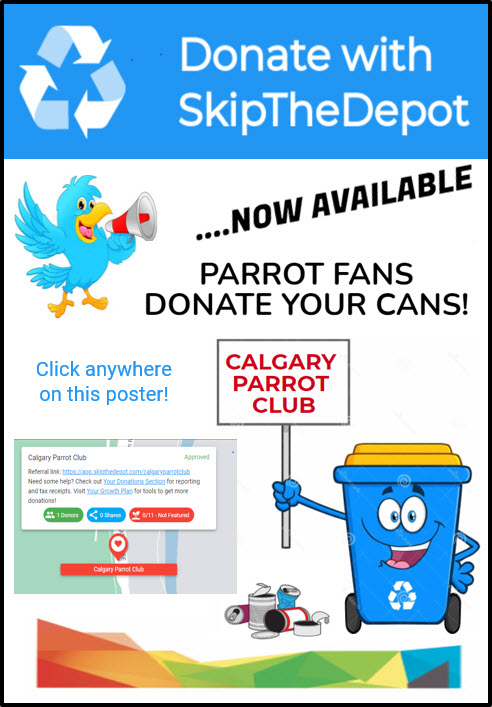 Due to the ongoing rise in COVID-19 cases throughout Calgary and the numerous restrictions and attendance caps mandated on by our meeting place, the commencement of club member meetings will be postponed until Further Notice.
This decision will be revisited periodically.
Please watch for upcoming emails and announcements through which we will keep the membership involved and engaged.
2021 Upcoming VIRTUAL Meetings
Calgary Club has partnered up with the Lethbridge and Edmonton Clubs and we will be combining our Zoom meetings together for a variety of knowledge and exciting topics in the upcoming months!
Next Zoom Meeting: June 30th at 7:00 pm
(hosted by Lethbridge Parrot Club)
Topic: Sprouting Presentation: How to Grow Sprouts
Renew your membership or Sign Up
to get your Personal Email Invitation
*** MEETING PLACE ***
Zoom Virtual Meetings
New Members Welcome!
First meeting is complimentary, come check us out!